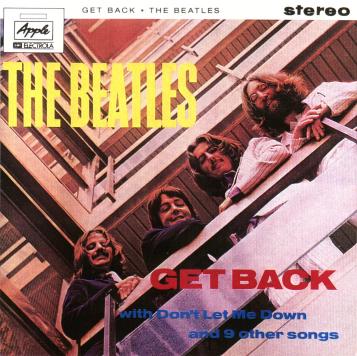 ---
Get Back...
The lines below the picture at the top of the page are taken from the back cover of the LP you can see above it. It was never officially released, but has been bootlegged for many years now, first on Vinyl and then on CD.
But there is more behind GET BACK than it may seem. The "Get Back-Sessions" in January 1969 are a very important part in Beatles history. And even though most Beatles fans are not really into hearing hours and hours of rehearsals, breakdowns, jams and talking between it, there are a lot of interesting things, if you give it a closer listen. The conversation between the songs is a source for information about the Beatles, their friends and things going on in early 1969. Probably the biggest task in examining the Get Back-Sessions must be the Book "Get Back - The unauthorized Chronicle of The Beatles Let it be Disaster" by Doug Sulpy and Ray Schweighardt: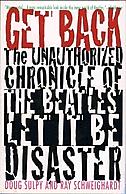 It is the ultimate reference book to all recordings from the Get Back-Sessions that were available up to September 1997, when the above mentioned second edition was published. It was first released in 1994 under the title of "Drugs, Divorce And A Slipping Image". That is were the abbreviation of "DDSI" has its origin. A "DDSI"-Number is now a widely known sign in the circle of Beatleg-collectors, that the recording that it refers to, is from the Get Back-Sessions.
I don't want to copy the information out of the book on this page. I want to summarize some of it and add some things, that I noticed during the making of my CD-Inlay's. I also want to give some compressed info's about the different versions of the "Get Back"-Album, that were planned during the year of 1969.
This are the subjects of this part of my page:
Get Back - The Album
- The "Get Back"-Album and it's history -
Get Back - The Songs
- Examining songs of the Get Back-Sessions in a different way -
Get Back - DDSI Numbers
- A correlation of DDSI numbers between

(Added in Januar 2003!)